From time to time the channel frequencies are changed by the powers that be!
​This is why you get an INVALID CHANNEL SEARCH AGAIN! or a blank screen.
You will need to update your Channel list to correct this problem!
The only irreplaceable file on the Openbox is your CCcam.cfg file. Before making any changes to the box, you really should make sure you have a backup, whether that be in the form of a line of text or a CCcam.cfg file.
To backup, go to "dump by usb", change the mode from "image" to "misc" and then select the CCcam.cfg file. Make sure to transfer the file somewhere safe so you don't lose it. If you want to backup your whole image then just leave the mode on "image" and backup.
Before making any alterations to your Openbox - you should back up your files!
If you can't find the answer to the question or query on this website, click on one of the images below and pay a visit to ether of the two leading satellite forums!
​
SCRAMBLING!
If you are experiencing excessive amounts of scrambling, this could be caused by JITTER on your line.
What is Jitter?
Once you understand ping, jitter should also make sense. Jitter is merely the variance in measuring successive ping tests.
​Zero jitter means the results were exactly the same every time, and anything above zero is the amount by which they varied. Like the other quality measurements, a lower jitter value is better. And while some jitter should be expected over the Internet, having it be a small fraction of the ping result is ideal. A perfectly stable connection would have no jitter.
What Is Ping?
This measurement tells how long it takes a "packet" of data to travel from your computer to a server on the Internet and back. Whenever you experience delayed responses in Internet applications - this would be due to a higher than desired ping.
​Similar to packet loss, lower is better when it comes to ping.
​A result below 100 ms should be expected from any decent broadband connection.
What Is Packet Loss​​?
Much as it sounds, if you have anything less than complete success in transmitting and receiving "packets" of data then you are experiencing this problem with your Internet connection.
​It can mean much slower download and upload speeds, poor quality VoIP audio, pauses with streaming media and what seems like time warping in games -- your connection may even come to a total standstill!
​Packet loss is a metric where anything greater than 0% should cause concern.
Please visitwww.pingtest.netto test your ping and jitter, select a server in the UK that is nearest to you!.
This is what a perfectly stable line should look like.
​​Click on the image to test your ping and Jitter.​​​​​​​​​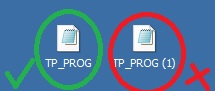 Before you update the channel list!
Openbox4u takes no responsibility for any damage caused to your box whilst updating channel lists or firmware. There is a possibility of damage when updating channel lists and or firmware its a chance you take when installing a third party file.
make sure the attached update looks like TP_PROG and not TP_PROG (1) When on your memory stick!

Installing a channel list onto the openbox


Installing a channel list onto the openbox
FIRSTLY DOWNLOAD THE ZIPPED CHANNEL LIST(found on the home page!). UNZIP THE CHANNEL LIST FILE BY USING WINZIP- WINRAR OR 7 ZIP
Copy OR DRAG THE TP_PROG.dbs file to a memory stick, insert memory stick into usb port of your Openbox
1: Press menu button on your remote control/ scroll across with arrow key to Tools/ scroll down to upgrade by usb and press OK/ change the upgrade mode from image file to MISC FILES/ Scroll down to select & upgrade/ The Add files to upgrade box appears/ sellect 1 TP_PROG.dbs press OK
A green tick appears next to it/ Press yellow button on remote to upgrade. When upgrade has finished press exit on remote.
Now Reboot your openbox!
IF the scrambling continues it could always be the poor quality of the single C Line (CCcam) you have installed into your receiver!
A 4x MULTILINE ACCOUNT is a little more expensive! but well worth the extra (virtually freeze and scramble free!)
Q: My EPG Time is an hour behind?
A: Press menu on remote control/ scroll to System Setup/ scroll down to EPG And Time Setting press ok/ Highlight GMT Offset and forward UTC + 01:00
CHANGING SUMMER TIME TO WINTER TIME ON THE OPENBOX!
Press menu on your remote control, Scroll across using the arrow buttons on the remote control to System Setup, Scroll down to EPG And Time Setting, press ok on the remote control, Scroll down to Summer time and change On to Off! Press exit on your remote control.
This will set the clock back 1 hour to winter time. This process will need to be repeated to change back to Summer time.